The great-grandmother – Rosina Krobath
The responsibilities of grandma Rosina are as varied as the animals on the farm. She babysits for granddaughter Madeleine, helps in Gernot's kitchen, or spends her time gardening, arranging the splendour of flowers at the Zechnerhof.
The great-grandpa – Karl Krobath
Grandpa Karl's favourite pastime at the Zechnerhof is enjoying nature and making reasonable use of its gifts. In this way he enjoys collecting mushrooms or taking care of the garden. When the situation requires it, he rolls up his sleeves to help where he can. Karl's eager and diligence are an integral part of the daily business on the farm.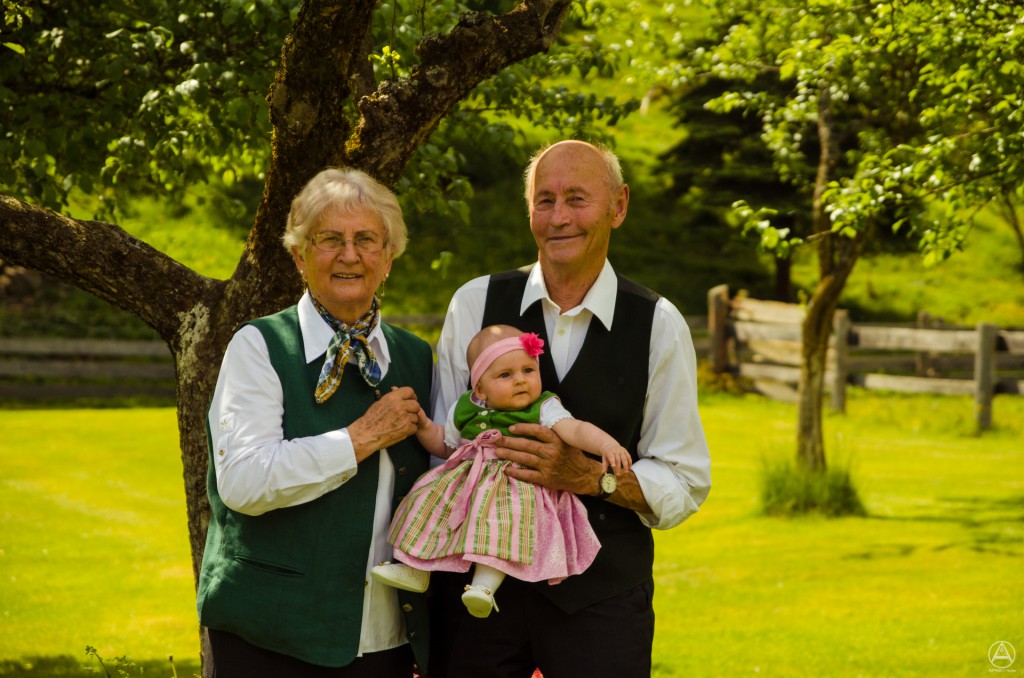 The good soul of the house – Karin Glanzer
Karin takes care that everything runs smoothly at the farm – organising, office and service. In 1990 she and her husband Christian took over the farm. Both of them look back on decades of experience in hospitality, which is reflected in the high quality offers at the Zechnerhof. Clean rooms, culinary delights and friendliness in approaching the visitors are a matter of course for Karin. Her number one priority is to ensure that the guests spend a happy and peaceful time at the farm.
The "Big Boss" – Christian Glanzer
Head of the family, caretaker, coachman and solo entertainer – Christian is all in one. Always up for a funny joke, he creates a relaxed and family-like atmosphere at the Zechnerhof. As an experienced craftsman and someone who fixes everything that needs to be fixed himself, Christian – accompanied by his son Gernot – is always pottering around the outside facilities, making them even more appealing for his guests.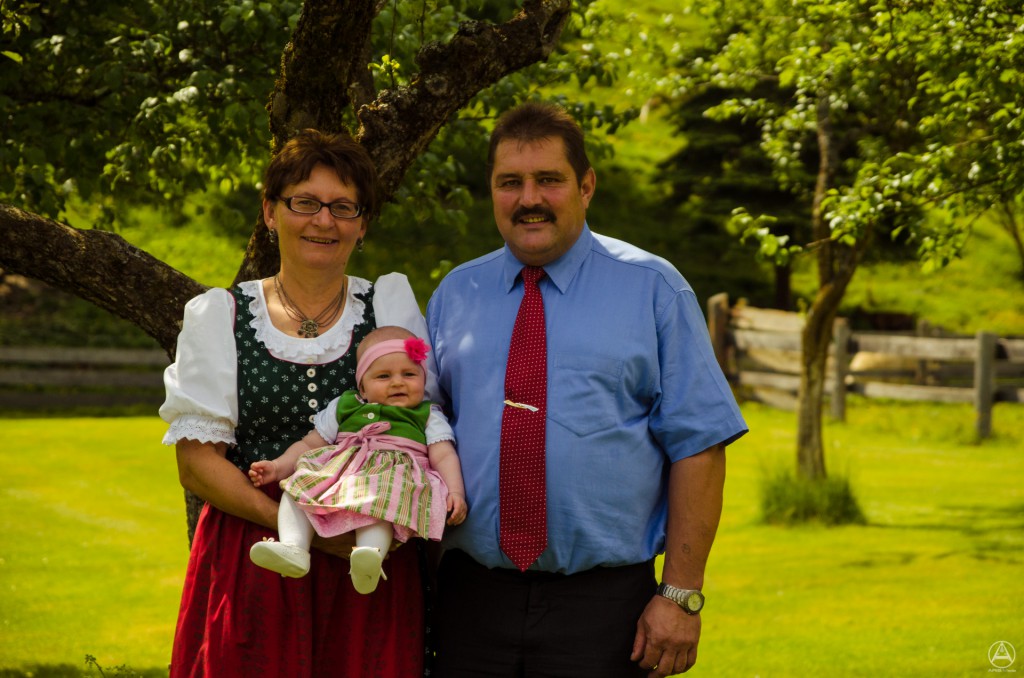 The nurse of the farm – Christiane Weber
Christiane came to the Zechnerhof because of her love for Gernot. With her daughter Madeleine she enjoys spending every day at the farm. Christiane is a trained nurse and she is immediately on the spot, if someone is suffering from one or the other minor complaint.
The baby of the family – Madeleine
Madeleine is definitely our little sunshine at the Zechnerhof. She welcomes every visitor with a friendly smile out of her baby pram, as if she was already working on the farm. She is probably already looking forward to muck in.
The Head Chef – Gernot Glanzer
After attending the school for tourism in Klessheim, Gernot moved out to discover the culinary side of Austria and gain experience in prestigious establishments, in order to take what he'd learned back home to the Zechnerhof. Since 2013 the head chef has been taking care of the personal well-being of his guests. Gernot, his girlfriend and his daughter Madeleine live on the farm.